During the past month I have posted two blogposts about the Rich Dad Summit.
The Rich Dad Summit was a 2-day 100% Online event in December designed specifically for people who want to make more money and learn to create systems to have their money make more money…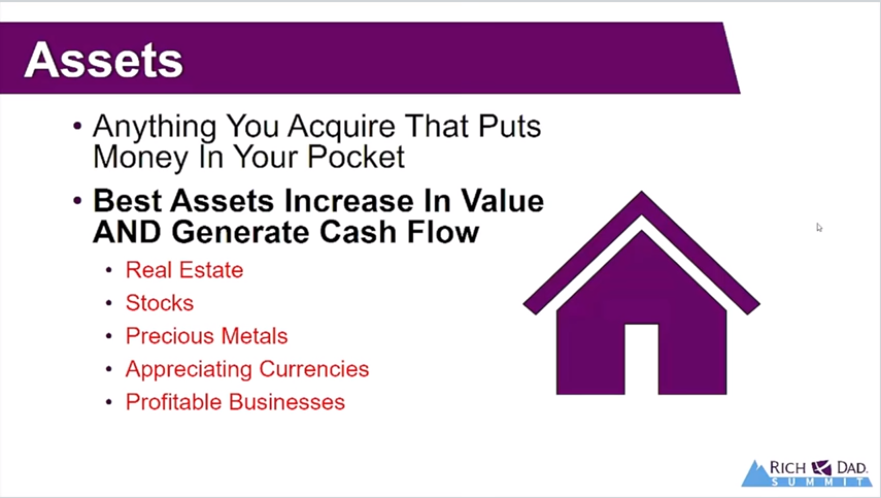 You could learn how to:
Start a business that'll let you quit your job!
Build a side-hustle business that pays you on autopilot…
Grow your existing business to 7 & even 8-figures!
Add additional income streams through smart investing…
If you have missed the two blogposts, here you can find the links :
As a result from the Rich Dad Summit, I did sign up for a Rich Dad Coaching session and wanted to learn what this coaching program is about. I know from reading the books Rich Dad Poor Dad and Cashflow Quadrant you need to focus on cash flow generating assets. Real Estate is one of those asset classes.
What did I learn from my Rich Dad Coaching Call
Two common ways of earning passive income are through real estate investment and stock market investment. The main differences between the two are that it's easier to buy stocks but they require more extensive research and that it's harder to purchase real estate but it normally produces much higher cash on cash returns (which you can calculate using Mashvisor). Here are some strategies on how to make money in real estate passively. For years, real estate has been one of the most popular vehicles for the rich to build, maintain, and grow their wealth. As such, many people who desire to become rich begin their journey with real estate, but do so without a financial education. As a result, decisions are made that are ill-informed and ill-advised. In other words, they buy real estate like the consumer mentioned above as opposed to an investor.
So how does one go about investing in real estate like the rich? The key is the right strategy at the right time. Personally I do know NOTHING about real estate.
Early March I had a phonecall with the Program Director of the Rich Dad Coaching Program. The goal of his phone call was to evaluate my current situation and interest in learning the Rich Dad Real Estate Wealth Strategy. Coaching is about helping the student see opportunities and learning the system. The coach also removes the fear for investing in real estate. The Rich Dad Coaching program is a 6 months minimum (and max 2 year) coaching program to learn the real estate investing system. This program is not about learn and trial but about commitment to realize the personal plan and objectives.
The Rich Dad coaching program is a coaching program to learn about property cash flow. You have unlimited access and one-to-one help of your personal coach. You implement as you learn.
What is required to succeed?
Personal Plan with clear defined SMART objectives
One on One help Coaching about the strategy. the system, …
Accountability & Time investments
The mindset : never give up and no option for failure
The program comes with a written guarantee and Service Warranty to achieve your defined own personal objectives. There is no option for failure.
Final Words
Knowing the right thing to do at the right time is the difference between buying real estate and successfully investing in real estate. By studying markets and determining what phase of the real estate cycle the markets are in, you can develop a real estate wealth strategy that will help you achieve your financial goals. Today I know nothing about real estate and we still rent for the time being, but by taking a rich dad coach at my side, I hope to learn the system of creating a cash flow to support my family for years to come in addition to my options investing journey. I believe this coaching program can accelerate my cash flow generating strategies and roadmap to FIRE. If I don't try it, I will never know if I can succeed. So I signed up for the Rich Dad Coaching Program. Mindset is definitely not an issue  as persistence is my biggest strength. Together with Mrs DividendCake we will decide our real estate strategy going forward.
I have already two 2 hours appointments with my personal coach in my calendar set going forward. Both appointments do not interfere with my personal life at home.
If you are interested to read more about the Rich Dad Coaching Program, read the following document Rich Dad Real Estate Wealth Strategies
Going forward I will share my experiences, struggles and success with the Dividend Cake community. I will update my 2018 Game Plan in the coming month. What do you think about this decision ?
As always we end with a quote. Take a look at the numbers. Don't say you don't have enough time….
Source : How to make money in Real Estate passively