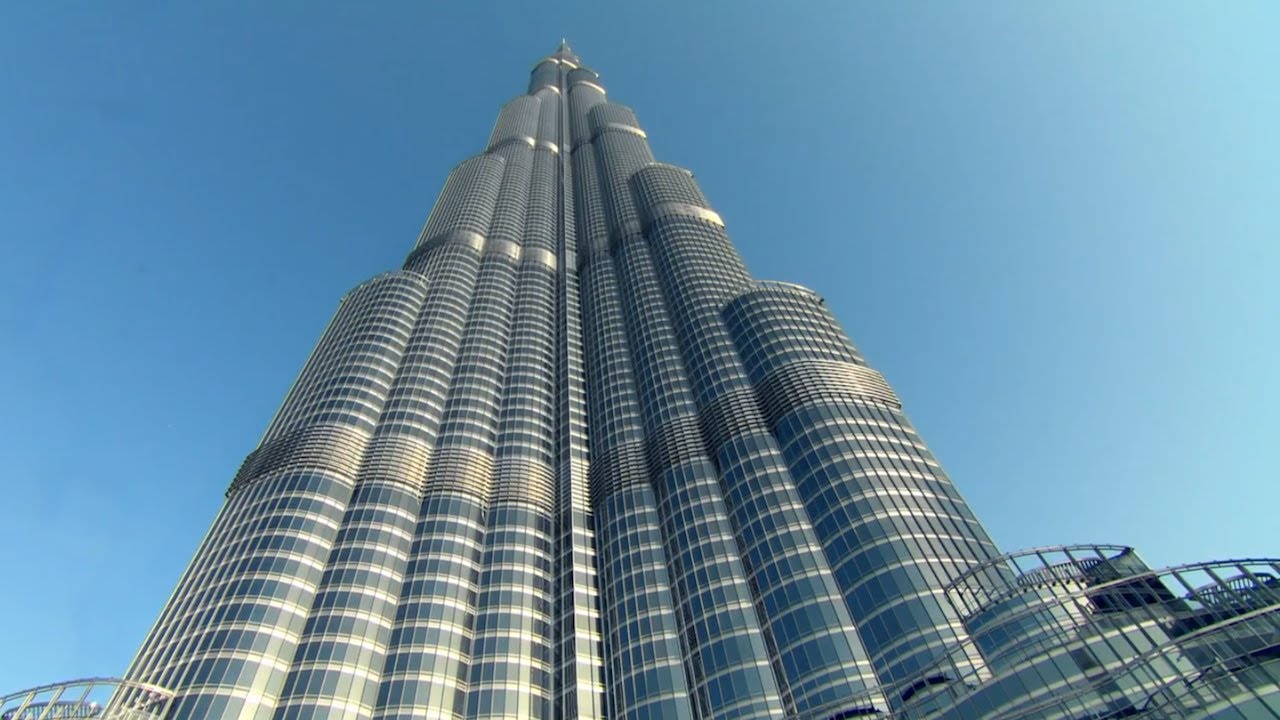 February is already behind us and my mom spend a great time in Dubai. I have been to Dubai several times too for business travel but she has seen more in 10 days that I have seen during my 5 past business travel trips. She did a desert safari and had dinners in very nice restaurants. She did also explore the view from Burj Khalifa. See this YouTube movie if you want view the experience . I am very happy for her.
Did you know they want to build in Dubai a  shape-shifting, rotating skyscraper ?
The 80-storey tower will constantly be changing shape as residents choose to rotate their homes. A rotating skyscraper is set for Dubai by 2020, according to architectural firm Dynamic Group. The 80-storey Dynamic Tower will be the world's first skyscraper made up of separate rotating floors attached to a central column.
If you're wondering what a rotating skyscraper actually is, it's very much as the name suggests.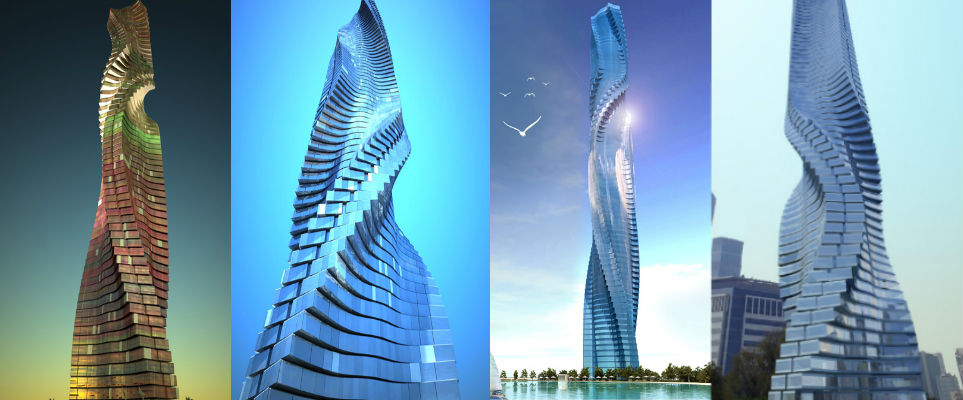 Residents will be able to control the rotation speed and direction of their individual luxury apartment. Fancy catching a bit of afternoon sun? "Turn left 90 degrees." Want to mess around with the window cleaner? "Rotate right, max speed." Amazing isn't it? Click the bold link of shape-shifting, rotating skyscraper to learn more about it.
This month my mom is making travel plans for the spring and summer. We will keep you posted on the next destination.
What did caught my attention in February 2018 ?
What was new in February 2018 ?
One article on Yahoo Finance did catch my attention. It did discuss the bad predictions of the past. Here is a small adjusted summary.
If we've learned anything from the stock market over the years, it's that people generally stink at predictions. Lately, it's the bear camp, in particular, that's been astonishingly wrong during the Dow's DJIA, +0.66%  steady assault on new highs. Not a day goes by without a doom-and-gloom forecast stealing headlines, and yet stocks, aside from the recent hiccup, just keep moving higher. And rest assured, when a bear market finally does take hold, there will be plenty of misfires from the bulls.
But it's not just Wall Street that's home to prognosticators who fail spectacularly on a regular basis. Barry Ritholtz of Ritholtz Wealth Management posted his chart highlighting some of history's worst calls, ranging from Western Union's pessimistic take on the phone to the guy who said daily newspapers are here to stay: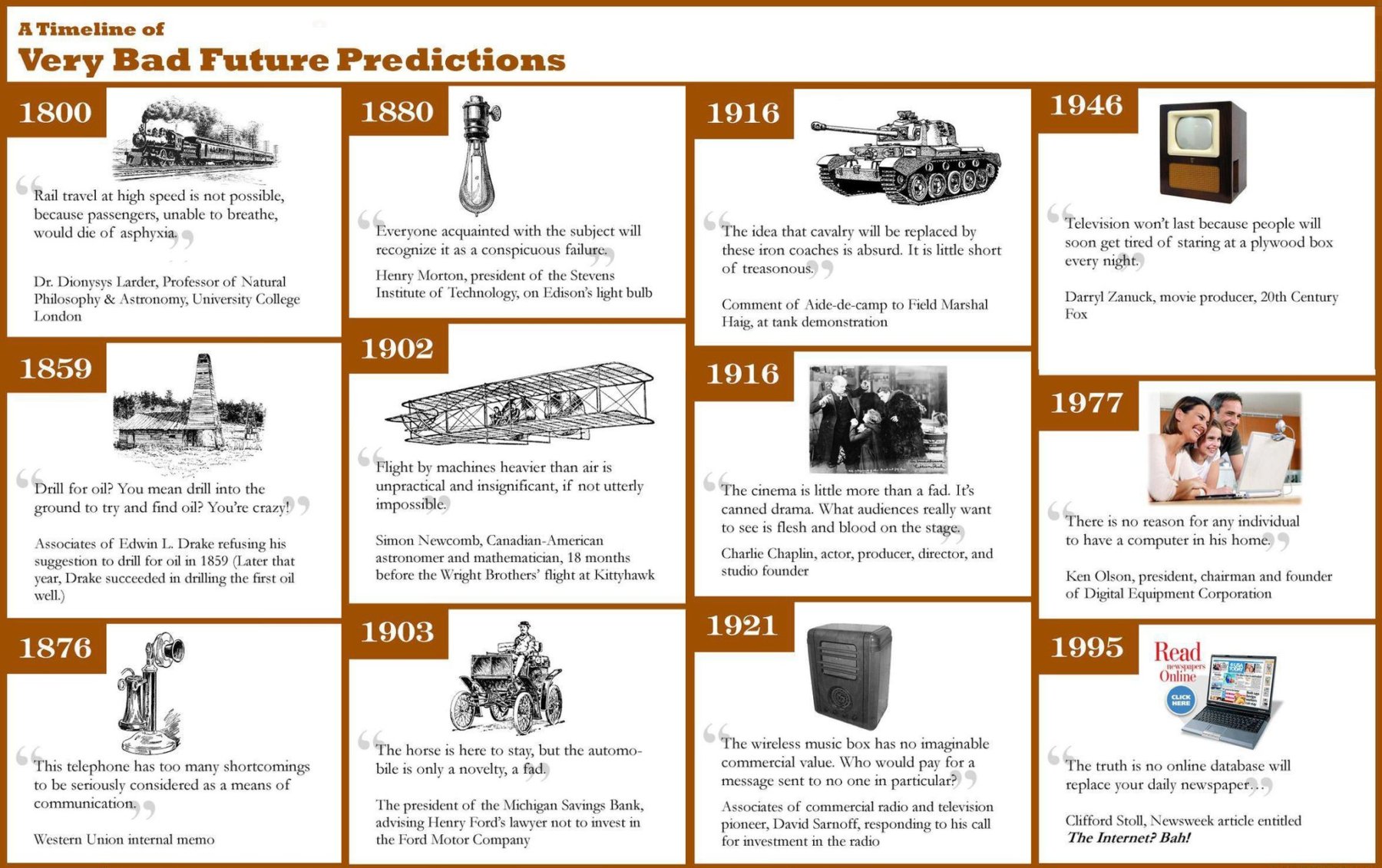 (Click here for a bigger version of the chart).
As for the stock market, Ritholtz has long been critical of the forecasting game and the impact it can have on investors who don't know better. As you can see, predicting can cost you money. Will bitcoin survive ? What will be the impact of robots on the employment? Many things are very hard to predict. The best decision is to make an investment based on what other big investors do. Set aside your bias as it can cost you money.
Now you can read our Dividend Income February 2018 Report Out for my mom's portfolio.
Dividends received in February 2018
During the month of February 2018, we received 113,01$ dividend income coming from 4 monthly dividend paying stocks and ETFs. It is below the 290$ monthly goal that we did set as the 2018 objective. Well…last year 2017 my mom's portfolio did not generate any income. 
Here you find the overview of all dividend payouts during the year 2016, 2017 and first month of 2018.

Portfolio management & Strategy
Last month we sold one ETF with the ticker GREK and this month we bought one ETF. The market did bounce back up and it seems the upward trend will resume again. As I work in the technology sector. I do a lot of reading on planes during business trips. One technology that will disrupt sectors is the blockchain technology.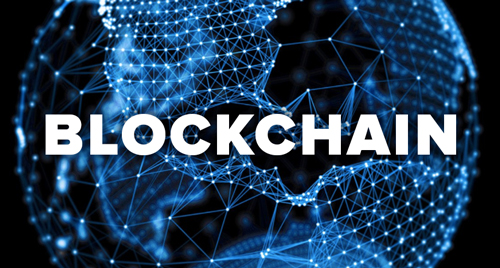 I am not a crypto investor but I do believe in the business impact that blockchain technology will have on different sectors such as finance and accounting. There are 4 different blockchain ETFs : BLOK, BLCN, LEGR and KOIN. BLOK and BLCN are the two biggest ones.
When the ETF price broke the 50 EMA line, we did buy shares of this ETF with a limit order. This is not a dividend investment play but a longterm swing investment. The ETF BLCN does not pay any dividend. I believe within the next 2 – 3 years blockchain technology will impact businesses. Our risk to the downside is 22 – 22,5 $ support line where we might step out.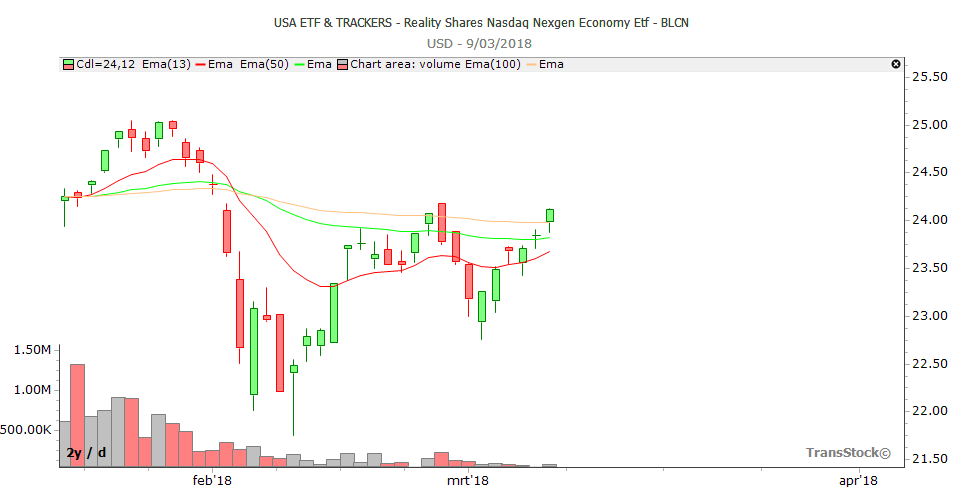 During last update we stated that our cash position had grown to 60%. This 60% cash position will be used going forward for three objectives :
Invest in Dividend (Growth) Stocks or ETFs
Invest in Options (Cash Secured Puts or any other strategy)
Invest in Swing Plays – Longterm opportunities.
The distribution of each investment will be dependant on the risk/reward ratio.
Dividend Income Growth 
My mom's dividend income started the year with a passive income above 500$. Now we added a little bit of dividend income. After two months we have 18% of our yearly objective. Let's evaluate in March new opportunities to add to our portfolio.

Going forward
We have cash available for new purchases and now that the stock market seems to have chosen direction we can look for potential investments. Another option is to write cash secured puts for specific stocks that we want to own anyway. Then we can pick them up at a lower cost basis. Let us do our homework now and keep on reading how we decided in our next month Portfolio update.
Thanks for following us on Twitter and Facebook and reading this blog post. We end with a quote as always.