Belgium has a reputation for being a boring little country, but that is wrong.
Everybody seems to know that there are a lot of European institutions in Brussels and most people seem to know Belgium has great beer and chocolate. One of the main reasons for this lack of image abroad is that Belgians don't like to toot their own horns. Belgian people are very reserved people.
Here are 10 facts about Belgium that I bet you didn't know:
Belgium produces 220,000 tons of chocolate per year. That's about 22kg of chocolate per person in Belgium. Luckily Belgians don't eat all of that chocolate. The Brussels' International Airport is the World's biggest chocolate selling point.
Although the exact number is disputed, Belgium makes over 800 different beers. Belgians drink an average of 150 litres of beer per year per person.
Brussels sprouts really do come from Belgium and have grown in the Brussels area for over 400 years.
Belgium has compulsory education up to 18 years old. This is one of the highest in the world.
Belgians pay some of the highest tax rates in the world, our tax liberation day (when people no longer work for the government taxes) is at the end of July.
Belgium has the highest density of roads and railroads in the world. It is the country with the 3rd most vehicles per square kilometre after the Netherlands and Japan. Because of the quantity of lights, the Belgian highway system is the only man-made structure visible from the moon at night.
Most people have heard of the comic strip Tintin, but did you know that in 70 years of existence, 200 million books of "The Adventures of Tintin" have been sold worldwide. I personally own all of them. Belgium also has more comic makers per square km than any other country in the world, than even Japan.
The saxophone was invented in Belgium, in the early 1840's by Adolphe Sax (1814-1894), in the city of Dinant.
French fries have their culinary origin in Belgium. In Bruges you can find a Fries museum on the historical evolution of Belgian fries. Definitely worth a visit in Bruges.
Belgium was the scene of Napoleon's final defeat, at Waterloo, south of Brussels.
If you want to see what Belgium has to offer, look at the following video.
Our favorite places and experiences :
Below we will share our experiences and links to our blog posts per year. It is always great experience to be a tourist in your own country.
Year 2016
Click on one of the above links to see our Belgian experience. Have fun !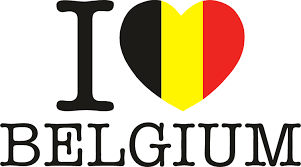 If you like my blog and want to support my foster child Anisha, please press the DONATE button below and give a small contribution with Paypal which I will fully fund to the KEYPLAN of my foster child. Every donation will be mentioned on my foster child's blog page with the sponsor name. If you want to remain anonymous, I will respect that and just mention your country.
I want to thank you all for reading this and you can follow the portfolio of Anisha here on this blog. You can also change someone's future if you want. Know your financial net worth and plug it in your financial plan. Learn about Financial Strategy here. The world will be a better place if everyone makes a little effort. THANKS IN ADVANCE FOR YOUR SUPPORT!