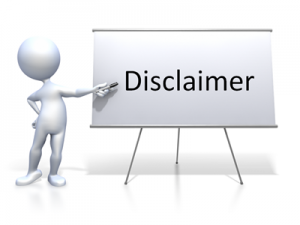 OUR DISCLAIMER
I'm not an investment professional or a licensed financial advisor. This blog represents my personal views and decisions, which may not be appropriate for other investors. Please use common sense or consult with an investment professional before investing your money. I am not responsible for the outcomes of your decisions, nor am I responsible for the comments posted by readers or the contents of any linked websites. This blog should be viewed for educational or entertainment purposes only. This includes the tools that we sell. We invest the money in our foster child portfolio. Use our tools to learn and evaluate your own investment decisions and compare with your own decision making criteria.
This website contains endorsements or advertisements for products and services, which means when you click on a link that I recommend, I may receive a commission.  Not every link is an affiliate link (one I get paid for), but some are.
I may have banner ads on the site that will also result in commission.  Furthermore, some of the text/image ads throughout the site are Google AdSense ads.  These are not explicitly endorsed by me; they are chosen by Google via algorithm.  Generally they are relevant to the page material, and occasionally useful to you, the reader!
If you have any questions about my affiliation with a certain product or ad, feel free to contact me for additional details.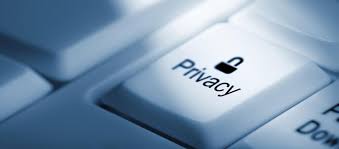 OUR PRIVACY POLICY
Our goal is to respect your privacy and not do anything unexpected with any personal information you may provide.  If you leave a comment and it says your email will not be displayed, that is the truth.  I will see it as a site administrator, but no one else will.
Information that is gathered from visitors
In common with other websites, log files are stored on the web server saving details such as the visitor's IP address, browser type, referring page and time of visit. Cookies may be used to remember visitor preferences when interacting with the website. Where registration is required, the visitor's email and a username will be stored on the server.
How the Information is used
The information is used to enhance the visitor's experience when using the website to display personalized content and possibly advertising.
E-mail addresses will not be sold, rented or leased to 3rd parties. E-mail may be sent to inform you of news of our services or offers by us or our affiliates.
Visitor Options
If you have subscribed to one of our services, you may unsubscribe by following the instructions which are included in e-mail that you receive.  Contact me if you keep getting emails from Dividendcake.  I hate spam as much as you do, and I will figure out why the system likes emailing you so much.
You may be able to block cookies via your browser settings but this may prevent you from access to certain features of the website.
Cookies
Cookies are small digital signature files that are stored by your web browser that allow your preferences to be recorded when visiting the website. Also they may be used to track your return visits to the website.
3rd party advertising companies may also use cookies for tracking purposes.
Google Ads
Google, as a third party vendor, uses cookies to serve ads.
Google's use of the DART cookie enables it to serve ads to visitors based on their visit to sites they visit on the Internet. Website visitors may opt out of the use of the DART cookie by visiting the Google ad and content network privacy policy.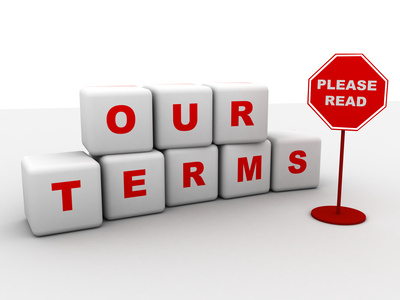 OUR TERMS OF USE
Terms
By accessing this web site, you are agreeing to be bound by these web site Terms and Conditions of Use, all applicable laws and regulations, and agree that you are responsible for compliance with any applicable local laws. If you do not agree with any of these terms, you are prohibited from using or accessing this site. The materials contained in this web site are protected by applicable copyright and trade mark law.
Use License
Permission is granted to temporarily download one copy of the materials (information or software) on Dividend Cake web site for personal, non-commercial transitory viewing only. This is the grant of a license, not a transfer of title, and under this license you may not:
modify or copy the materials;
use the materials for any commercial purpose, or for any public display (commercial or non-commercial);
attempt to decompile or reverse engineer any software contained on Dividend Cake's web site;
remove any copyright or other proprietary notations from the materials; or
transfer the materials to another person or "mirror" the materials on any other server.
This license shall automatically terminate if you violate any of these restrictions and may be terminated by Dividend Cake at any time. Upon terminating your viewing of these materials or upon the termination of this license, you must destroy any downloaded materials in your possession whether in electronic or printed format.
Disclaimer
The materials on Dividend Cake's web site are provided "as is". Dividend Cake makes no warranties, expressed or implied, and hereby disclaims and negates all other warranties, including without limitation, implied warranties or conditions of merchantability, fitness for a particular purpose, or non-infringement of intellectual property or other violation of rights. Further, Dividend Cake does not warrant or make any representations concerning the accuracy, likely results, or reliability of the use of the materials on its Internet web site or otherwise relating to such materials or on any sites linked to this site.
Limitations
In no event shall Dividend Cake nor its suppliers be liable for any damages (including, without limitation, damages for loss of data or profit, or due to business interruption,) arising out of the use or inability to use the materials on Dividend Cake's Internet site, even if Dividend Cake or a Dividend Cake authorized representative has been notified orally or in writing of the possibility of such damage. Because some jurisdictions do not allow limitations on implied warranties, or limitations of liability for consequential or incidental damages, these limitations may not apply to you.
I provide advice of a general nature, and never craft it for a particular person.  Even if you are in one of my "Mailbag" posts where I respond to an email or comment from a reader.  I do not provide legal advice on this forum.  Please do not rely on anything you read here as legal, financial, or tax advice.  Consult your own attorney, tax accountant, or financial adviser for questions about your particular situation.
Revisions and Errata
The materials appearing on Dividend Cake's web site could include technical, typographical, or photographic errors. I am not a native English speaker. Dividend Cake does not warrant that any of the materials on its web site are accurate, complete, or current. Dividend Cake may make changes to the materials contained on its web site at any time without notice. Dividend Cake does not, however, make any commitment to update the materials.
Links
Dividend Cake has not reviewed all of the sites linked to its Internet web site and is not responsible for the contents of any such linked site. The inclusion of any link does not imply endorsement by Dividend Cake of the site. Use of any such linked web site is at the user's own risk.
Site Terms of Use Modifications
Dividend Cake may revise these terms of use for its web site at any time without notice. By using this web site you are agreeing to be bound by the then current version of these Terms and Conditions of Use.
Governing Law
Any claim relating to Dividend Cake's web site shall be governed by the laws of Belgium without regard to its conflict of law provisions.