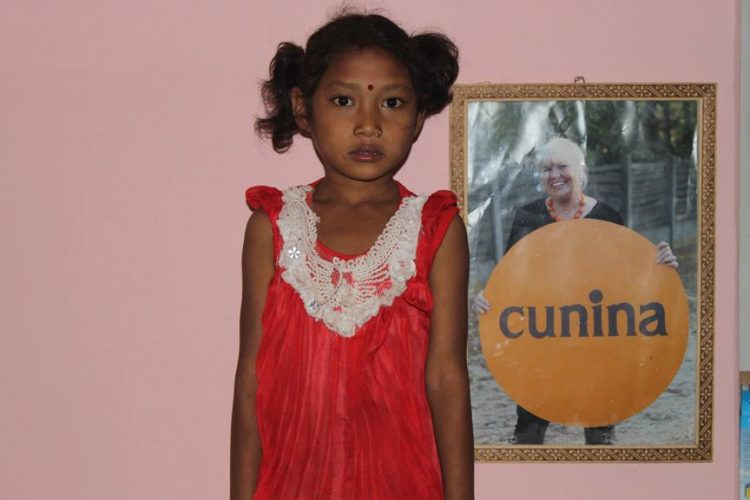 During the past twenty years I have travelled the world and seen more than 20 countries. One key insight that did touch my heart, was the poverty of kids in certain countries. In order to have a better life, it is SO important to have the right education to achieve a better lifestyle. I have seen kids living on the streets, kids who had been burnt in their faces to continue their lives as beggers, kids who were starving, etc…I have seen kids in life conditions that I will never forget in my life.
For that reason I have decided to support a child within Nepal through the organisation Cunina. Cunina shares the same dream as I do have. They believe that every child is unique, is talented and deserves a chance to develop these talents. That's why I support Anisha now in Nepal.
If you want to learn more about Cunina's fantastic work, go to their website www.cunina.org or download the English brochure here.
Information brochure of Cunina (english)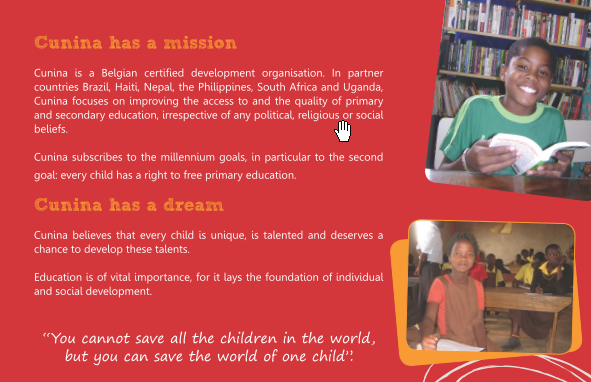 However my dream goes beyond just paying this girl's education and giving her the chance to reach her dream profession. Through a conservative investment strategy by using the KEYPLAN of Keytrade Bank, I invest 25 Euro per month in this KEYPLAN for my foster child. I consider this a conservative strategy compared to the dividend growth strategy I apply for myself and others. We will see how the return of this KEYPLAN will end in 10 years compared to the compounded interest scheme of the other portfolios.

If you want to know more about KEYPLAN of Keytrade bank, download the brochure here
Key Plan Information brochure (english)
or go to the following link
https://www.keytradebank.be/en/investing/keyplan/beneficiary-info/
But what's my dream? My dream as listed on the homepage is to create a financial boost for Anisha's future and achieve 5.000 Euro for her family's future. I hope to attend her graduation one day and build a friendship, teach her how to manage finances by my blog or other means and give her a financial boost by the donations of the people who support this blog.
If you like my blog and want to support my foster child Anisha, please press the DONATE button below and give a small contribution with Paypal which I will fully fund to the KEYPLAN of my foster child. Every donation will be mentioned on my foster child's blog page with the sponsor name. If you want to remain anonymous, I will respect that and just mention your country.
I want to thank you all for reading this and you can follow the portfolio of Anisha here on this blog. You can also change someone's future if you want. Know your financial net worth and plug it in your financial plan. The world will be a better place. THANKS IN ADVANCE FOR YOUR SUPPORT!
Date

December 11, 2016

Categories