September 2017 has passed. We visited yesterday the Day of the Stock Tips, a conference for investors searching for new (buy) opportunities in the stock market. A blogpost about what we learned that day, follows shortly.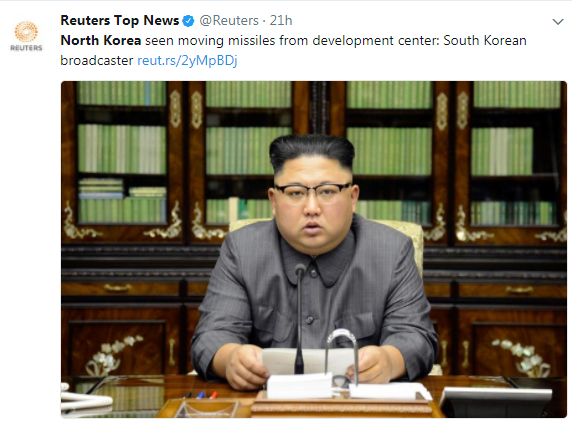 Now we keep on following the stock markets and what might create any volatility in the stock market. North-Korea and US international tensions could be a trigger. Did you see following news tweet? A South Korean official has speculated that the North could launch another nuclear or missile test to coincide with the anniversary of the founding of its communist party on Oct. 10, or possibly when China holds its Communist Party Congress on Oct. 18. Definitely dates to watch…
Our expectation is that we will see some volatility in the coming months October to December. But maybe I will be wrong…
Let's take a look at the market sentiment
Market Sentiment and Sector Watch
The dip in market sentiment we have seen at the end of August, had a short life. Buyers came in and the bull market remains strong. It is"the belief" that the global ecomonic recovery is on track and the fundamentals of companies will improve over time. Many investors seems to ignore though that we are in a manipulated stock market environment controlled by the central banks keeping interest rates low. Nobody will know what the impact will be when interest rates are rising and how this will impact sky high government debts and bad debt companies. Time will tell…nobody cares when things go well.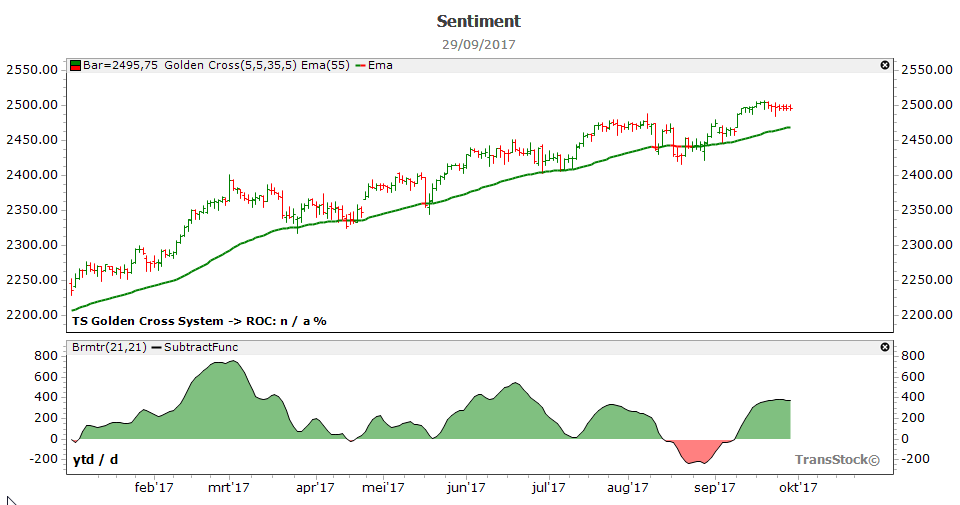 Let's take a look at the Sector Watch. Here we look which sectors we should invest in and what is different compared to last month. We placed the August and September Sector Watch below each other…This always you to make you your own analysis.
For the sectors XLB, XLE, XLY, XLI, XLY we see an upwards trend. Those trackers are climbing in the green or jumped quickly in the green. The Financials XLF remained flat but with possible rising interest rates, it is definitely worth keeping an eye on this tracker. This month our interest goes out to the XLE tracker with a rising oil price. We took a 9 month chart and put the XLE tracker in bold. We see the trackers that have outperformed but our interest goes out to the ones that have still the biggest upwards return potential.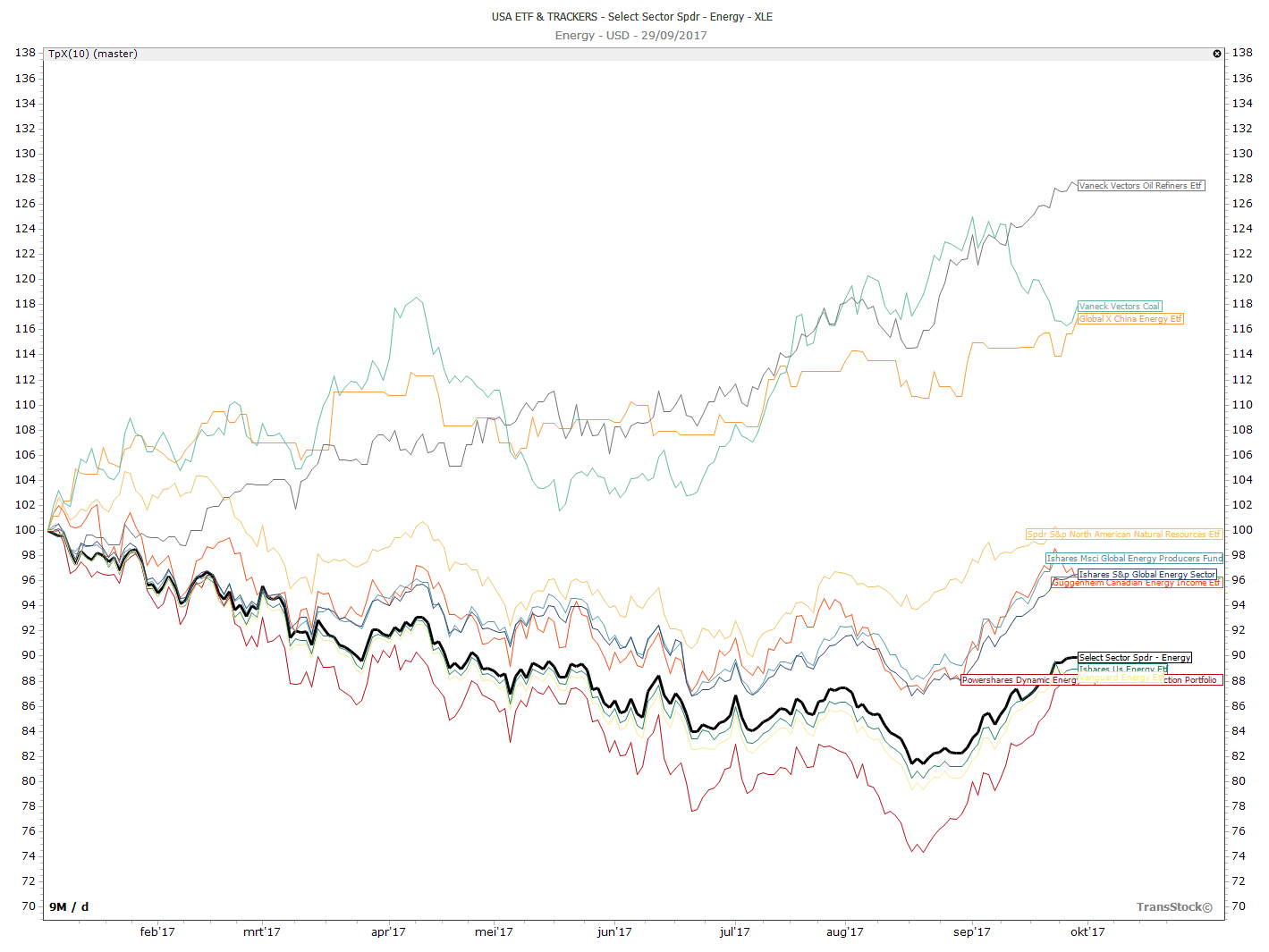 We can identify four trackers that started the trend upwards from End of August. The tickers are XLE, PXE, IYE and VDE. They have still upwards potential if the oil price rises to 60$ or more.
When we take a look at the basic materials sector, we also see an upwards trend and recovery potential. Take a look at the trend chart of the tickers PSCM, PYZ, FXZ.
When we research the Consumer sector XLY, we identify the following opportunities (Tickers PSDC, FXD, PEZ) for increasing stock gains. Please note that we are not a financial advisor and do not recommend you to buy those ETF trackers if you don't do your own homework. Read our disclaimer
We hope this market review was useful for you to understand market opportunities and how we analyse the sectors. We may buy some calls options in the energy sector or buy a position and write some covered calls. Now we start putting our trading (or investment) plan together.
Dividend Income Update
Now let's take a look at the dividend income report of August 2017 for my kids' portfolio!
Dividends received in August 2017
During the month of August 2017, we received 20,82$ dividend income.

Portfolio analysis and Growth
We now have 491,40$ dividends received on a starting amount of 10.000 EURO AFTER 8 MONTHS. The 2017 goal for my kids' portfolio is to generate 600$ in the total year which equals to an investment return of 6%. We have now 82% ACHIEVED of our 2017 objective. We are slowing grinding to our yearly 2017 goal.
Going forward
We have a cash position of 3000 Euro which we don't intend to use for the moment. We just accumulate our incoming dividends to a nice cash position.
Good luck with your personal finance strategy for your kids! Thanks for reading.
Putting money on a savings account for your kids is NOT a strategy to make it grow! 
Thanks for reading the blog post.We end with a quote..another one to think about !