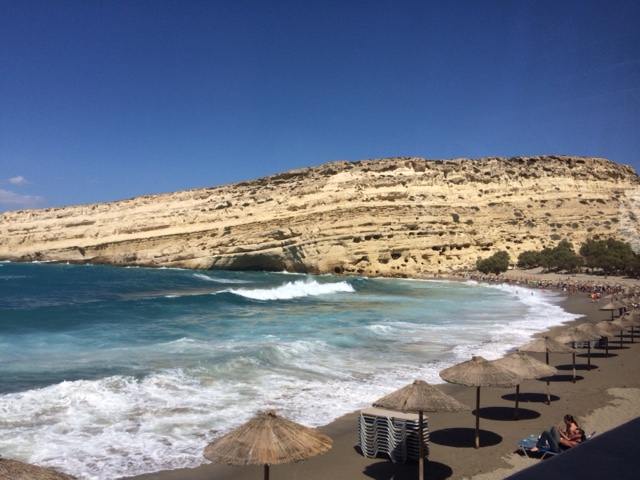 Here's our September Dividend Income Report for my mom's portfolio. Did my mom travel in September ? Yes, she did…she travelled to Crete this time.
In September Crete has cheap end of season vacations and she travelled with friends 10 days to this beautiful isle. Great for her !
What's new in September 2017 ?
This year Belgians got 3,7% richer to a total net worth of 1,322 billion resulting in 272.000 euro per family. That is a historical record. This seems a lot but the majority of the Belgians don't have this net worth. Remarkable though is that 358 billion (27%) is parked on savings- and normal bank accounts on which Belgians lose money….while on the world ranking Belgium is number 6 of the richest countries in the world based on net worth per citizen. Belgium is number 3 of the highest paying TAXES in the world !
Belgians also have 268 billion debt, which represents 54.465 euro per family. That is alarming as that means there's more debt than a family can earn in ONE YEAR.
The government in the meantime kept on messing around with restructuring the pension system. Today there is a big discrepancy of the pension between different professions. A government employee gets a HIGH pension while an entrepreneur gets a low pension. Doesn't sound fair right? Well…you need at least 1500 to 2000 euro to pay for a pension home…so SAVING FOR YOUR PENSION is a requirement. A government pension won't pay for it ! 42% of the millenials also have not started saving for their retirement…also alarming figures !
Saving for our pension is Layer 2 in our Financial Strategy.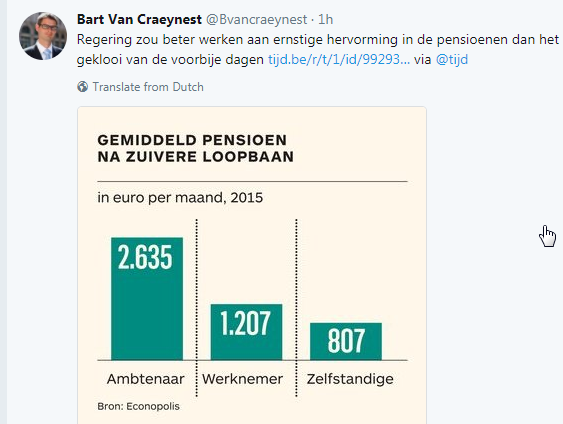 Now you can read our Dividend Income September 2017 Report Out for my mom's portfolio.
Dividends received in September 2017
During the month of September 2017, we received 114,90$ dividend income. We didn't hit the 200$ mark and the reason is that we sold one of our high dividend paying ETFs in August. 
Here you find the overview of all dividend payouts during the year 2017 compared to 2016.

Portfolio management
NEW PURCHASE ! This week we added one new position to our portfolio. General Motors, America's largest automaker, staked its claim to leadership. Outlining a fundamental shift in its vision of the industry, it announced plans for 20 new all-electric models by 2023, including two within the next 18 months. General Motors stock surged to an all-time high fueled by a wave of bullishness on Wall Street. Now GM is worth more than $63 billion—greater than rival electric carmaker Tesla (TSLA, +3.04%) , which had a market value of $58 billion.
Why did we buy GM ? Well..JP Morgan put a 57$ Price Target on it and it pays a quarterly dividend. Sales went up from 7 to 12 % and people are buying cars when the economy does well. The hurricane Harvey also caused car damages. The graph in our previous report shows also that people in US are taking more car loans. We will ride the positive momentum of this car manufacturer.

This company will start paying us in October 2017.
Dividend Income Growth
My mom's dividend income is growing again after our loss in August. We have now a total of 1577$. As you can see in below summary, we only missed in February 2017 our 100$ monthly dividend objective. We raised our objective during the year to 200$ but I don't know if we will hit it once more during next 3 months. Maybe when the quarterly paying stocks pay us….we will see.
We have now 131% of our yearly objective.

Going forward
We still have cash available for new purchases and we continue to look for new opportunities. Stay invested is key in today's bull markets but keep cash available for making money when markets turn around.
How was your month of passive income? How do you generate money for your retirement? Let us know….
Thanks for following us on Twitter and Facebook and reading this blog post. We end with a quote as always. This quote comes from the London Underground in September…