Hello again. Today was a rainy day at our French vacation location….so the family did relax…some reading, playing some scrabble,…and writing a blog post.
While our July dividends are coming in on our bank account, we finish our last blog post for one of our portfolios together with the sector watch.
Market Sentiment and Sector Watch
While different economists keep on predicting a market correction, the markets keep on setting new records highs.
Let's take a quick look at market sentiment. The market sentiment is still positive. After a consolidation phase in June, we now see again upwards momentum.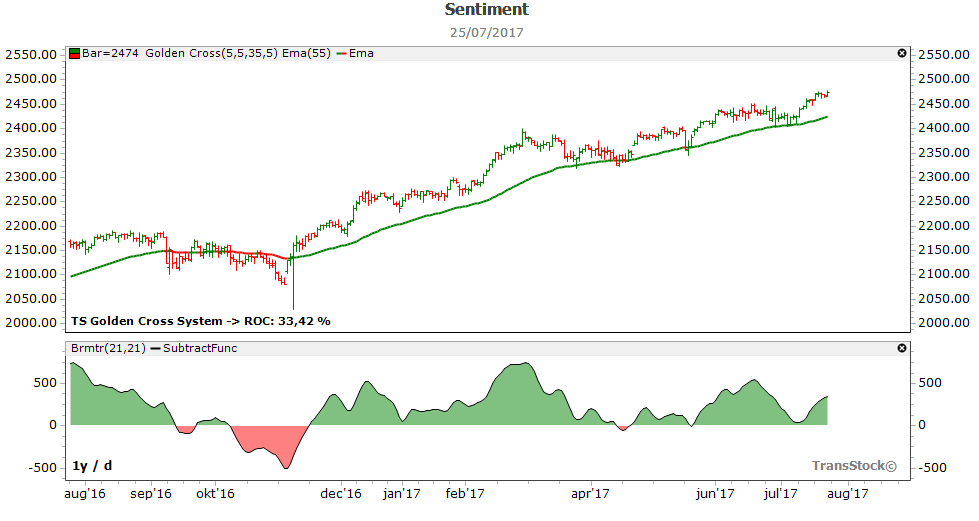 Let's take a look at the Sector Watch. Here we look which sectors we should invest in and what is different compared to last month.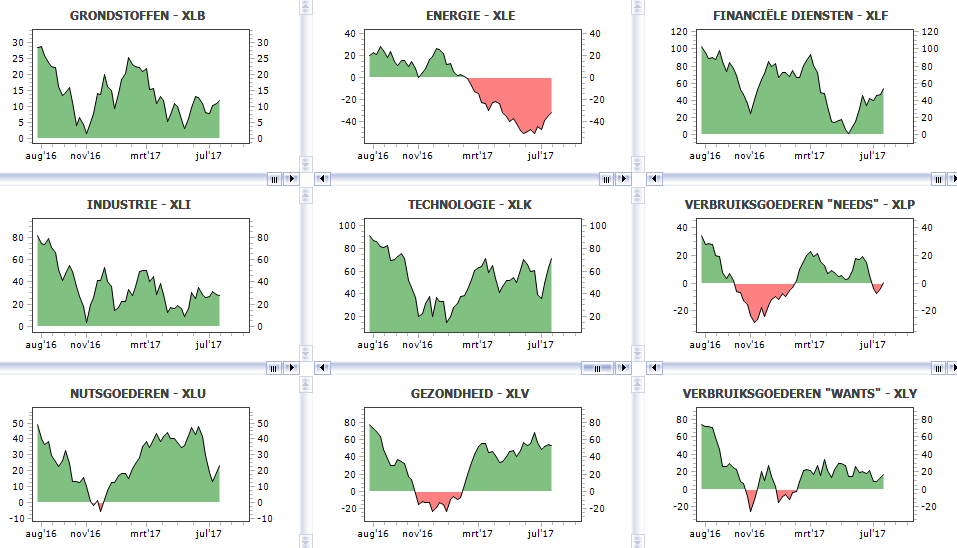 There are 3 conclusions we can make…
You can see that the energy sector was beaten up in June and is now recovering. Finance sector is rebounding and going higher. After the short flash sale in June, technology Sectorhas fully recovered. In below graphh you can see the ETFs that made a nice upwards move since June bottoming of Energy stocks. The ETF you should be invested in has the ticker CRAK.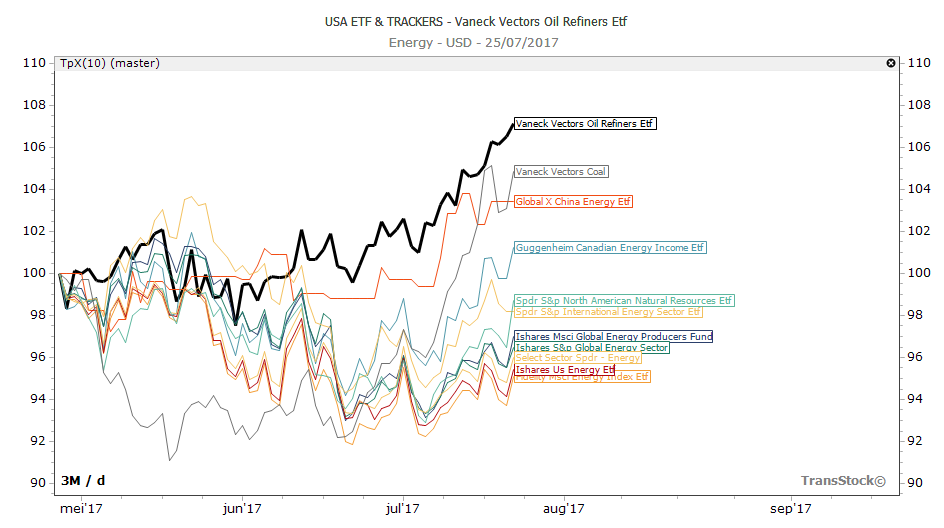 Let's take a look at XLF Financials. Here the leading ETFs are CHIX, KCE and IPF.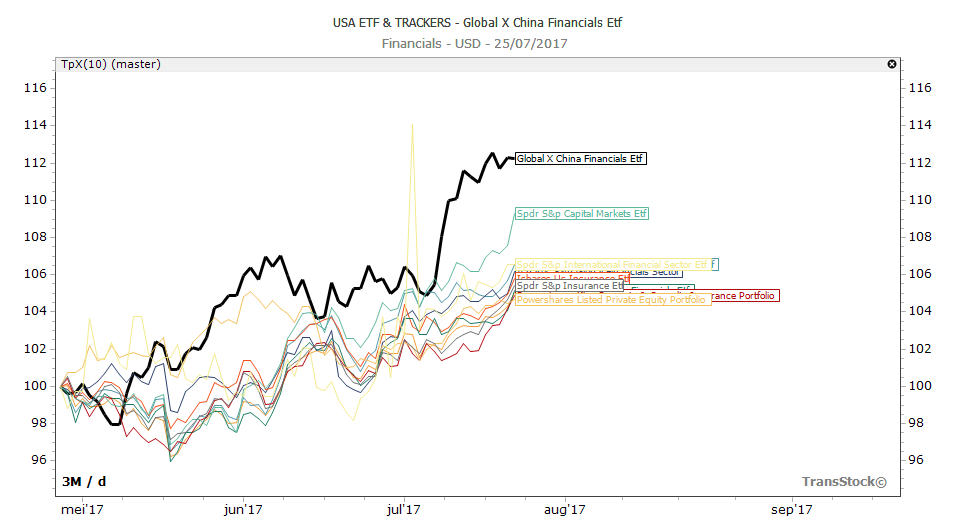 The last sector we take a quick look at is the Technology sector.Here the leading ETFs are ARKW, ARKK, FINX.
We hope this market review was useful for you.
Dividend Income Update
Now let's take a look at the dividend income report of June 2017 for my kids' portfolio!
Dividends received in June 2017
During the month of June 2017, we received 20,82$ dividend income.  The dividend payout was 20,82 $ from a monthly paying stock. Nothing special again this month.

Portfolio analysis and Growth
We now have 335,84$ dividends received on a starting amount of 10.000 EURO AFTER 6 MONTHS. Here we converted the previous month dividend income in Euro amount to $ amount. The 2017 goal for my kids' portfolio is to generate 600$ in the total year which equals to an investment return of 6%. We have now 56% ACHIEVED of our 2017 objective. We are slowing grinding to our yearly 2017 goal.
Going forward
We sold our current position in the Spanish bank BKIA as this won't give us any dividend until March 2018. We can apply the cash for any opportunity going forward in case of a market correction. We did not want to be fully 100% invested at this moment.
We now have a cash position of 25% of our current account.Next month our quarterly dividend ETF pays us again…we will how much money come in on our kids' bank account.
Good luck with your personal finance strategy for your kids! Thanks for reading.
Putting money on a savings account for your kids is NOT a strategy to make it grow!
Thanks for reading the blog post.We end with a quote…another way to double your money quickly !